Her Majesty the Queen Mother Gyalyum Sangay Choden Wangchuk granted an audience to the Regional Director and Director of Finance & Operations, IPPF
24 Aug 2022
---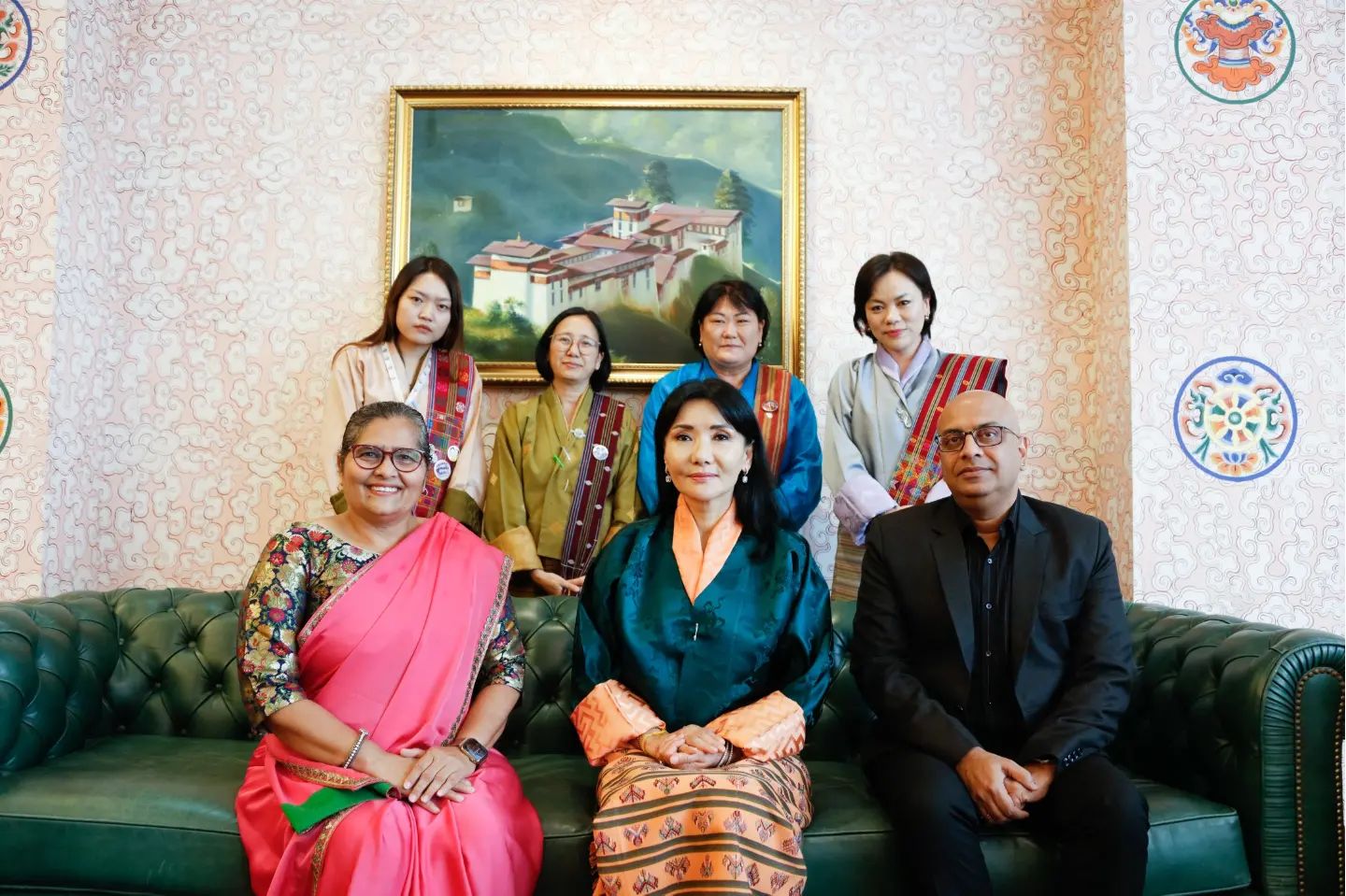 Her Majesty the Queen Mother Gyalyum Sangay Choden Wangchuk granted an audience to Ms. Sonal Metha, the Regional Director and Mr. Tushar Palorkar, Director of Finance & Operations, South Asia Regional Office (SAR), International Planned Parenthood Federation (IPPF).
Also, in attendance was Ms. Tshering Uden Penjor, Executive Director, Gyalyum Charitable Trust; Ms. Tshering Dolkar, Executive Director; Dr. Meenakshi Rai, Director of Programme and Services and Ms. Dechen Choki, Senior Legal Officer from RENEW.
The IPPF is a global service provider and a leading advocate of sexual and reproductive health rights. They are a worldwide movement of national organizations working with and for communities and individuals.
IPPF encompasses 120 autonomous members with​ ​a presence in over 146 countries. IPPF SAR collaborates with Member Associates countries including Afghanistan, Bhutan, India, Maldives, Iran, Nepal​,​ and Sri Lanka.
RENEW has been working with the IPPF since 2009. The collaboration concentrates on providing services related to Sexual Reproductive Health Rights (SRHR) and Comprehensive Sexuality Education (CSE), with a special focus on women and youth.