RENEW Founder's Day
---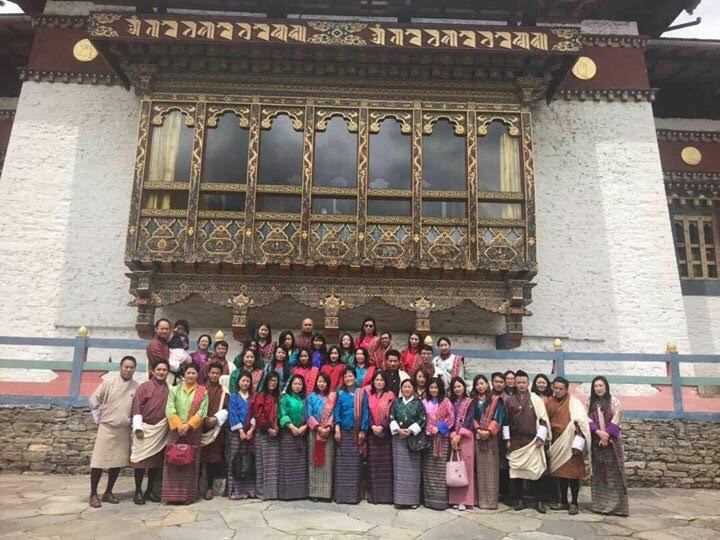 Members of RENEW, Royal Textile Academy, Textile Museum, Gyalyum Charitable Trust and volunteers under the Royal Patronage of Her Majesty Gyalyum Sangay Choden Wangchuck observes Founders day at Tara Zhingkham Lhadron Lhakhang, Pangrizampa on May 11th, 2018.

To mark the 55th Birth Anniversary of Her Majesty and RENEW's 14 years of its successful services to people of Bhutan, prayers and butter lamps were offered this morning at the Tara Zhingkham Lhadron Lhakhang at Pangrizampa.

Tara Zhingkham Lhadron Lhakhang overlooking Pangrizampa monastery was constructed under the patronage of Her Majesty.

It was constructed with an aspiration and motivation to foster greater peace and prosperity of all sentient beings, avert national disasters and propagate the welfare of all Bhutanese.

Tara Zhingkham Lhakhang is the first monastery in Bhutan dedicated exclusively to 21 Taras.