The 16th Annual National Design and Art Competition at Royal Textile Academy
02 Nov 2017
---
The 16th Annual National Design and Art Competition (NDCA) was held on 31st October 2017 at the Royal Textile Academy (RTA) in Thimphu. Her Royal Highness Ashi Eeuphelma Choden Wangchuck graced the occasion as the Chief Guest. His Excellencies, the Speaker of the National Assembly and the Health Minister along with dignitaries and representative from various organizations attended the event.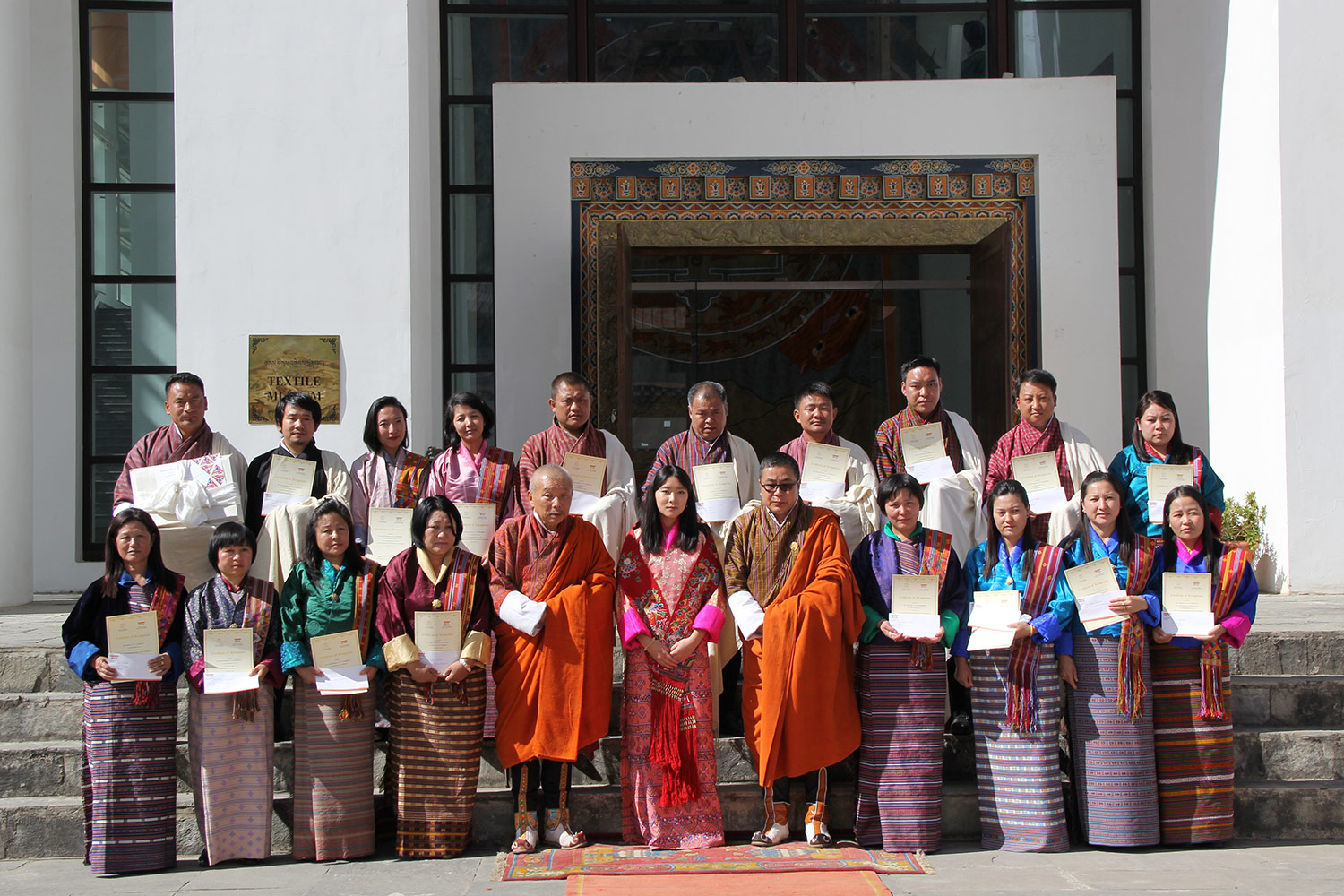 The national level competition consisted of five categories namely Gho (weaving), Kira (weaving), Embroidery, Traditional Painting, and Contemporary Arts. The latter two were new editions to the existing categories. The RTA envisions expanding the categories of Zorig Chusum for their future competitions.
The main objective of the event is to contribute towards the promotion and preservation of the unique arts and crafts of Bhutan. Such an occasion also encourages and provides a befitting platform for artisans to showcase their work and receive recognition.
The top three winners of each category were awarded certificates and cash prizes of Nu.120,000/-, 65,000/- and 32,500/- respectively. The Royal Patron's Meritorious Award was also awarded to selective artisans in recognition of their contribution towards preservation of unique arts and crafts in the country.  
The competition was organized by The Royal Textile Academy in collaboration with Textile Museum and Voluntary Artists' Studio of Thimphu (VAST). The Royal Textile Academy is a registered Civil Society Organization (CSO) founded under the Royal Patronage of Her Majesty the Queen Mother Gyalyum Sangay Choden Wangchuck. Textile Museum is under the Department of Culture, Ministry of Home and Cultural Affairs, Royal Government of Bhutan.
*Zorig chusum refers to the thirteen traditional visual arts and crafts that the people of Bhutan have been practicing for generations.