The Children of Gawailing Happy Home
12 Jan 2018
---
Her Majesty the Queen Mother Gyalyum Sangay Choden Wangchuck and Her Royal Highness Ashi Eeuphelma Choden Wanghuck visited the children of Gawailing Happy Home in Wangsisina, Thimphu on January 12th 2018.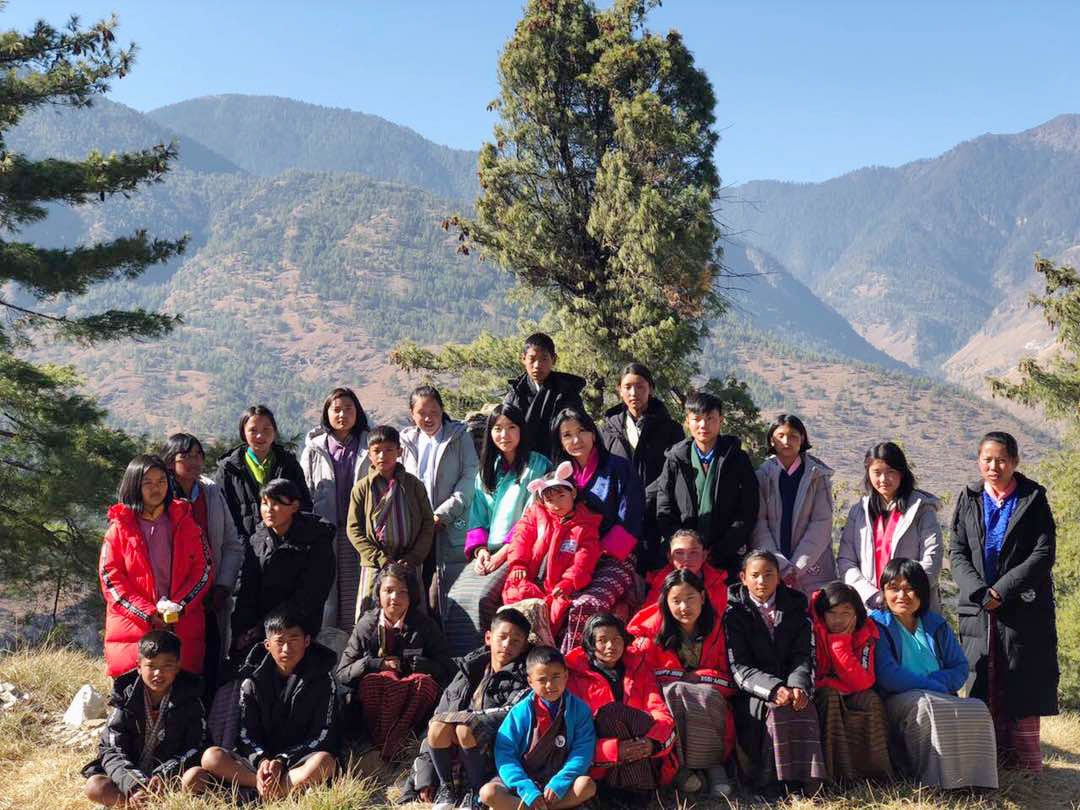 Picture Description: Her Majesty the Queen Mother and Her Highness with the Children of Gawailing Happy Home
The children of Gawailing Happy Home are back for their winter vacation. At the moment there are 22 children, 18 girls and 4 boys, ages ranging from 5 to 22 years old. On the day of the visit, a cultural program was prepared by the children to express their gratitude and happiness towards Her Majesty for making a difference in their lives.
Gawailing offers education to the children and a safe home to come to during their holidays. In addition, the children are provided with counselling facilities to help cope with difficulties experienced in the past. The Happy Home ensures the safely and security of the children. Although it is a home away from home, the team works effortlessly to provide a nurturing environment where they get to enjoy their childhood. Moreover, the place supports and encourages the children to dream big like any other teenager, build resilience, and work towards their goals in order to lead successful lives.
Her Majesty the Queen Mother and Her Royal Highness visits the Happy Home to spend time and learn about the children's well-being each time they are home. The children also received gifts from Her Majesty.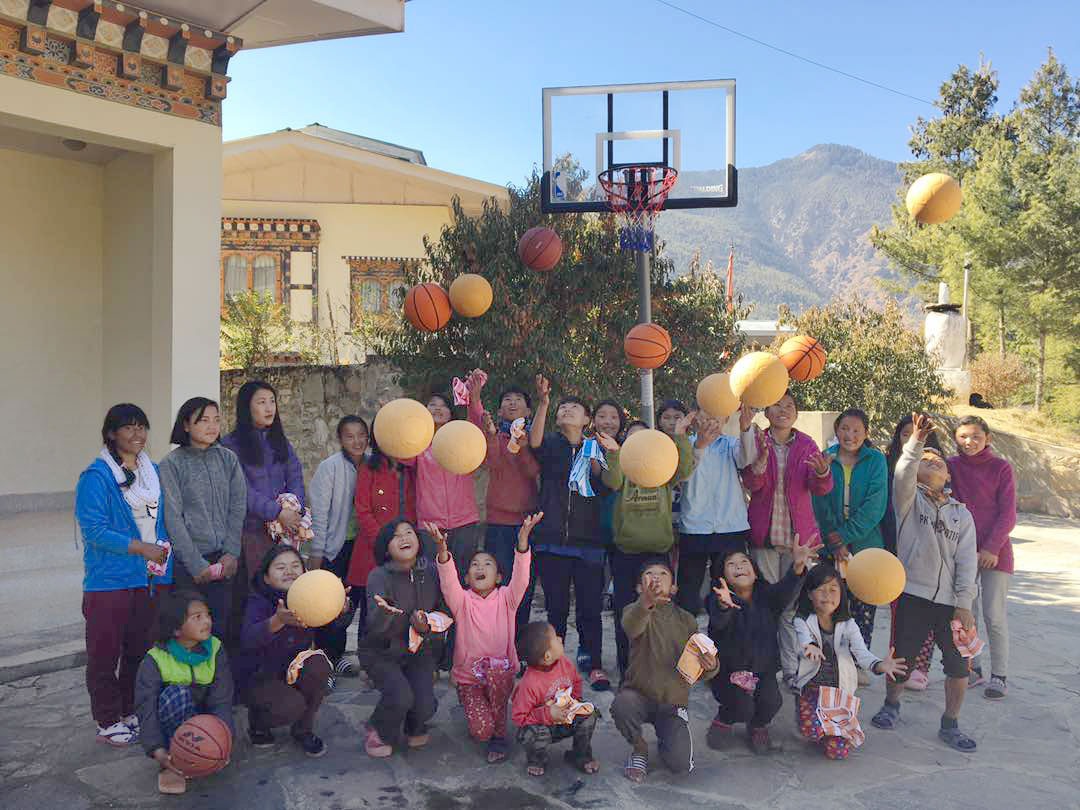 Picture Description: The children were excited to play a game of basketball gifted by Her Majesty the Gyalyum