Third COVID Donation
16 Mar 2022
---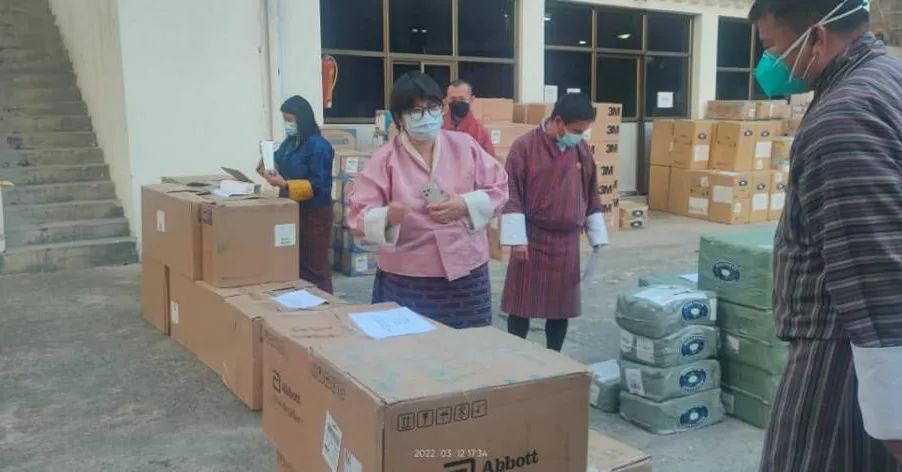 The Gyalyum Charitable Trust (a public benefit organization), under the Royal Patronage of Her Majesty the Queen Mother Gyalyum Sangay Choden Wangchuck, made a third round of COVID donation in March 2022.
This batch of donations consisted of COVID medical supplies (surgical masks, face shields, surgical gowns, and oxygen concentrator/generator sets) worth over 6 Million Bhutanese Ngultrum.
The Gyalyum Charitable Trust handed over the medical supplies to the Ministry of Health.
The donation was possible with the generous support and assistance from the Tzu Chi Foundation, a supporter of the Trust.
With the blessings and guidance of Her Majesty the Gyalyum, we will continue to support Bhutan's effort in tackling the COVID-19 pandemic.